While building iorad tutorials, do you ever wonder what components are most useful for your learners? How do they learn best? What features of iorad are most helpful for them? If so, you should definitely check out the iorad analytics page of your tutorials to minimize your guesswork.
One of iorad's unique & greatest attributes is that it allows different methods to learn the same process — try, view, watch, quiz, or live — take your pick. However, maybe some learn best with a PDF print out of the instructions as they complete the task.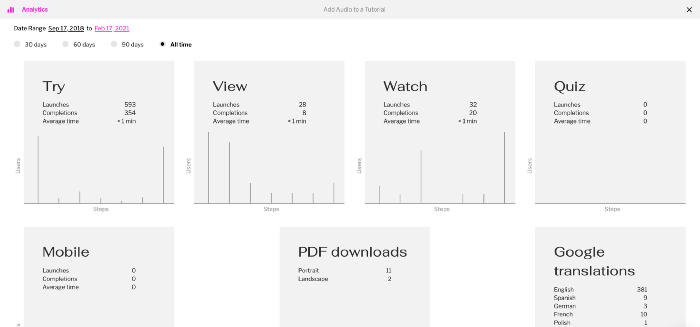 Are the learners more drawn to "try" or "view"? The usage analytics gives insight into what mode is converting the most learners into experts.
Check out the tutorial below to find out how to access your analytics to start gathering priceless information about your learners!