Creating training doesn't have to be boring. Why not use emojis? Emojis make everything more fun, don't they?! Use them to organize your iorad tutorials or even within the tutorial itself. Just be creative!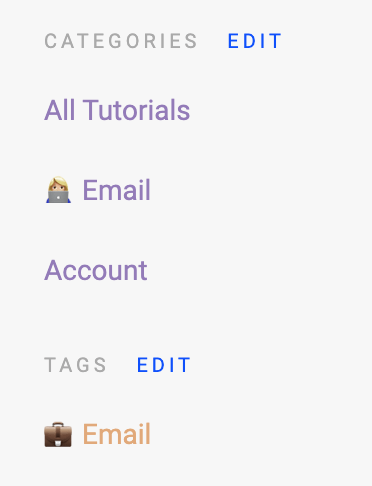 Whether you want to use emojis as a part of a Title, Category, Tag, or your Text Instructions — it's completely up to you.
Using the iorad help center or widget?
Using emojis in the Category names makes for an even more visual experience for learners to find the help they are looking for.
Don't get too carried away though, sometimes less is more. You probably don't want to use emojis in replace of words just more as an add on to improve the ability for people to recognize & understand what you are trying to convey.
Let us know how you are using emojis & the impact they have on learner experience! We'd love to hear & pass that feedback on to others.