For the last 10 years I've been a full-time Domestic Engineer, aka SAHM. For those outside of my industry, that's Stay-At-Home-Mom. Sundeep and I mutually agreed this was the best way for our three kids, and HIS iorad dream to succeed.
If I had it my way, iorad wouldn't exist today. It was the reason I never owned a house, never saw my husband, and never felt financially secure. But, his need to create this tool was so deep and genuine, I couldn't deny him. Even when we'd argue and I'd force him to choose between me and the kids or iorad, iorad won… every time.
So, here I am today. Turns out, I'm not as "anti-iorad" as I thought. The first question I ask when I'm meeting someone new or dealing with inefficiency is, "How can iorad help you?" I catch myself boasting about the new features that Sundeep's excited about when I'm asked the classic question, "How's Sundeep's company doing?" I used to answer it with a blunt, "Fine," but now I find myself actually listening and asking questions about what used to bore the hell out of me before.
But, I'm scared. No, I'm not scared — I'm terrified. I'm petrified of never moving past the label of "Sundeep's wife" and having something of my own. I'm afraid of not knowing the lingo and the industry. Technology has changed so much. Today at the team meeting, they were talking about something called Intercom. I thought they meant the speaker. When Sundeep told me to keep in touch with the team via Slack, I thought I was going to scream. What the heck is a Slack? The truth is, I'm lost and outdated.
I know I'm a smart girl. I actually worked in IT as a QA Analyst for some pretty BIG companies before I decided to stay home and raise the kids. In fact, it's through me that Sundeep got his foot into the e-Learning world. I know it's going to take some time — nothing happens overnight. And, I also know little by little, with lots of hard work, I'll get better and eventually, iorad will become MY baby, too.
If you're savvy and familiar with the lingo above, I hope you got a good chuckle. If you're a novice like me, I hope we can learn together through step-by-step tutorials and with a good sense of humor.
Xox
Dipti Discovers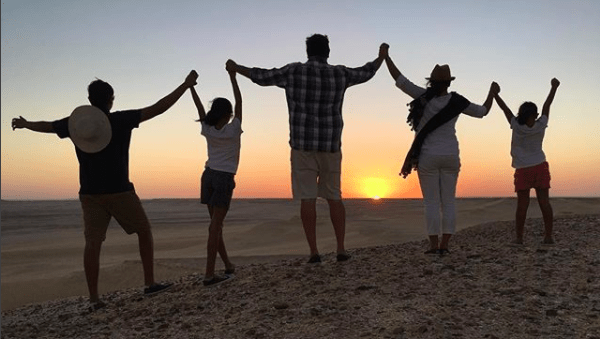 The Nomadic Patels in Wadi-il-Hitan, Egypt
This is only the start for iorad and me… our story is just beginning.